With a market size: of $104 billion, the
run on new and used cars and no decreased demand in sight for parts and supplies as consumers look to stay on the road - you are forging a path in an industry that leaves no room for error
.
You've come to the right place if you are tired of navigating through your shipments and confusing international shipping requirements. Whether you need to ship directly or require additional labeling and/or palletizing or support in trans-loading your products, Shippabo can offer flexible options to deliver your products to their final destination efficiently.
Experience Matters
With over five decades of combined global supply chain experience, our team of logistics and supply chain experts will become your strategic partners. Our customers see us as an extension of their team, providing timely advice on the best way to ship. We start with proper pre-planning of your shipment and continue to provide support until your products reach their destination.
In today's market condition, you need a partner that has your best interests. This frees you up to focus on what only you can do: running your business.To stay on top of emerging technologies, remain nimble and aggressive in your e-commerce efforts, and anticipate the competition will require your time and attention, so let us handle your shipping.
One Place to Manage Everything
Shippabo helps clients connect businesses across their entire supply chain—from suppliers and manufacturers to brokers, 3PLs, and banks—resulting in enhanced supply chain visibility, collaboration, and predictive intelligence for your entire team to see. When you book your freight with us, our plug-and-play platform makes Shippabo your no-cost, no-brainer, one-stop-shop for all your supply chain needs.
Real-time Visibility
Our cloud-based supply chain management platform provides you with SKU-level visibility. Now you can manage your entire product journey from the factory to your doorstep - and every step in between. See your inventory levels and improve purchasing forecast and efficiency.
Immediately know which products are being shipped and more importantly, which are not. Imagine being able to reach out directly to the factory inside the Shippabo platform to see what happened.
Welcome to easy and effective inventory management with Shippabo.
We Understand Your Challenges
Shippabo Founder, Nina Luu, ran a successful business importing textiles and was frustrated by the complex and disconnected container shipping procurement and booking processes. Over and over, she kept hearing how other importers had the same issues - and she did something about it.
Today, we extend the same solution and benefits to our customers through the Shippabo platform, the easiest and most predictable way to ship.
In the automotive industry, early prediction and forecasting are important; retailers must anticipate their sales and procure inventory to avoid any outdated inventory and subsequent losses because of unavailable new inventory.
The Shippabo Advantage
Still can't decide? Here are more seller benefits when using Shippabo:
Access competitive rates and capacity
Pre-plan shipping from dock to door through our platform, including trans-loading services to label, palletize & wrap products

With your Shippabo Dashboard, you have the fundamentals of your business at your fingertips.

Let us be an extension of your team. One small example: hours are now taken out of manual tracking by the ability to sort shipments by documents still needed - just another way we can help you succeed.
We can help where it matters most - increasing margin in places you didn't think possible. Let's get started.
200+ CUSTOMERS rely on shippabo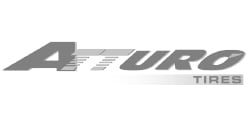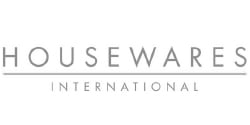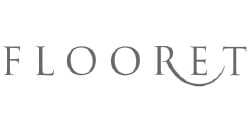 Why should I use Shippabo for my shipments?
We have been successfully helping importers like you with their shipments since 2015. We can secure capacity and arrange shipping with our transportation partners to get you competitive rates. We will work with you to ensure you have the best strategy for shipping your products safely and on time. On top of that, you will get access to our cloud-based supply management platform, where you have complete visibility of your products and the status of each shipment.
How will Shippabo help me keep track of my shipments?
When you use our platform, you get SKU-level visibility. We know how important transparency is for our customers. Get all the data you need to make informed decisions from the planning stage to delivery completion.
How can Shippabo help me with customs requirements?
We can help with your shipping paperwork, including tariff documents and customs clearance.
Can I use the Shippabo platform to communicate with my supply chain network and internal team members?
Absolutely! This is a powerful feature of our platform. No more waiting for ten different emails to get the latest information on your shipments. Communicate directly within the platform so that all stakeholders, including your product suppliers, can provide and see real-time updates.
How do I start a shipment with Shippabo?
We would love to hear about your shipping needs! Request a demo today to discuss how we can support you.