Why Shippabo?
We're predictable.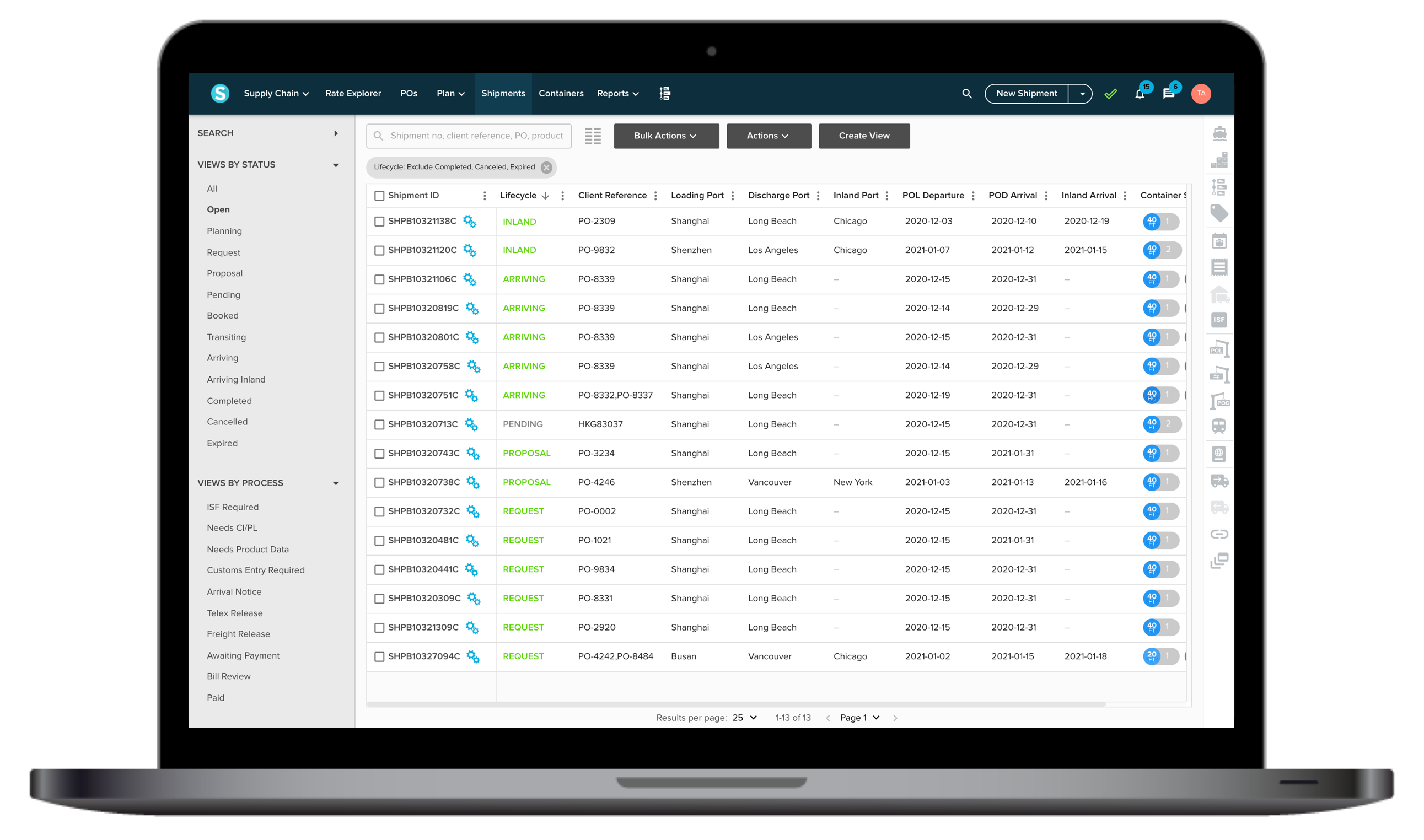 Shippabo saves importers time and money by making it a snap to manage siloed carriers, track shipments in real time and secure pre-allocated space at the best rates
—

all with a single, easy-to-use platform.
SHIPPABO IS CONSISTENT
The fastest cure for all your logistical headaches.
As a growing or enterprise importer, you already have enough to worry about without last-minute shipping surprises or extra charges. Now you don't have to.
Download our free one-pager now:
Book in advance.
Pre-book shipments 30-60 days in advance and save on additional booking fees.
Why try your luck on the spot market when you could have your availability settled?
Annual Fixed Rate Contract
You can now access the same cost advantages, price protection, and reliable capacity alongside a carrier that leverages modern technology to aggregate volume and efficiently allocate capacity.
Rate benchmark.
Book shipments and ensure contract rates are accurate when shipments arrive — all within one platform.
Pre-Planning
See our pre-planning in action
With pre-planning, you can better equip every line of business as your point of view now includes cargo-ready dates for all shipments and upcoming orders so you can manage inventory accordingly.
"Shippabo got me space when my shipping contracts with the carriers refused to give me the space." Ken Eschmann | Golf Gifts and Gallery
"The first thing I noticed from using Shippabo's platform was that it made connecting with our factories easier." Connie Tang | Jr286
"I love Shippabo's platform! It is very easy to use and offers excellent visibility to our supply chain." Brittany Montesano | MCS Industries
200+ CUSTOMERS rely on shippabo