What's Inside?
If you're importing goods, you know how important it is to avoid costly demurrage and detention fees. But with so many factors out of your control, how can you protect your bottom line?
In this free playbook for importers, we'll share the top tips and tactics used by savvy businesses to save on import costs. You'll learn about:
The best way to centralize communications across your logistics network
Why container tracking is key when it comes to reducing detention
And much more!
Get your copy now and start saving on import costs today.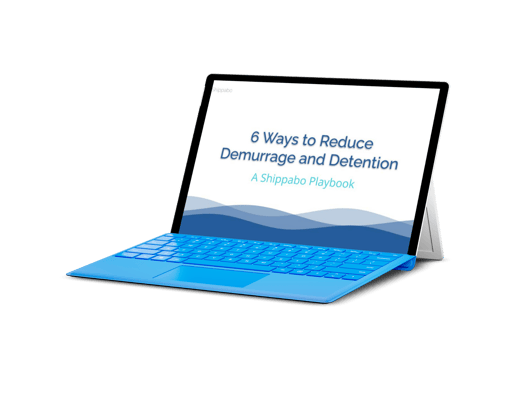 Benefits of Modern Freight Forwarding
Secure capacity online

- request and plan for container space in advance to better manage your costs

Gain SKU-level visibility - know what products are coming and when so you can quickly build your sales strategy
Go paperless - manage every shipment online and lessen your carbon footprint
Centralize communications

- one place to communicate with internal teams, suppliers, and external partners
⭐⭐⭐⭐⭐
"Better and quicker supply chain visibility led us to save 10-15% in ocean cost and reduced the number of hours to send emails from four to two hours a day."
Kevin Boeck | Value Vinyls
"Shippabo gave me space when my shipping contracts with the carriers refused to give me the space."
Ken Eschmann | Golf Gifts and Gallery
Shippabo saved me $500K in ocean shipping through their contracts during the 2020 shipping market rate soar."
Connie Tang | JR286
200+ Customers rely on Shippabo