Ocean Freight Services
Shippabo offers both Full Container Load and Loose Container Load services so you have maximum flexibility with ocean or intermodal truck shipping options.
We have relationships with leading ocean freight and intermodal truck shipping carriers so that you can achieve reliable capacity with fixed rates.
Our supply chain experts can help you figure out the optimum shipping strategy for your company.
Full Container Load (FCL)
Shippabo's freight forwarding services can help efficiently book FCL for your large and bulky products and help you maximize your container utilization to ensure your products arrive on time and intact.
Direct contracts with the leading carriers give you maximum flexibility with the carriers that you trust, with predictive capacity and fixed rates.
Loose Container Load (LCL)
With production schedules and quantities in flux, companies can take advantage of Shippabo's Loose Container Load services with the added convenience of consolidating your shipments from multiple factories into one container.
Shippabo's experts are available to help create an efficient and flexible supply chain solution, optimized for your demand.
Drayage and Trucking
Shippabo has developed strategic relationships with the top intermodal trucking companies to help you seamlessly secure capacity on the final leg for your product delivery.
You have visibility of your entire supply chain, all in one place. We offer trucking services to customers who book their ocean freight shipping service with us.
Ground services include:
Full Truckload (FTL)

Less Than a Truckload (LTL)

Overweight and Oversize
Trade Services
Our experienced Trade service experts understand the nuances in regulations and customs in today's ever changing environment.
We work with you to make sure you are up to date and in compliance with the latest government regulations, tariffs, duties, declared values, and your products are delivered on time and within budget.
Depending on your needs, we leverage our relationships with Trade Service experts to get you the guidance you need.
Services include:
Customs Brokerage & Clearance

Cross-Border & eCommerce

Tariff Classification

Customs Bond
Supply Chain Management
With Shippabo, you'll improve your supply chain's visibility, intelligence, and connectedness to help you compete with the big companies.
Our software, coupled with our intermodal trucking and ocean freight industry relationships and our expert team, will give you complete 360 visibility of your entire supply chain for your whole team.
From suppliers and manufacturers, to brokers, 3PLs, and banks, we can help you integrate it all into one view.
Booking Management
We will book your containers, manage workflows with your vendors and track them every step of the way. Gain visibility throughout the shipment journey by using our freight forwarding services with our platform and with the support of our logistics experts.
Shippabo's SKU-level visibility allows shippers to see the cost of moving their inventory down to a single product, and know where those products are with real-time location tracking.
No more printing or sharing spreadsheets. Our Report Scheduling feature allows you to automatically generate and send data to the right people at the right time. The platform provides automation features that save time and provides the entire team with one source of truth.
200+ CUSTOMERS rely on shippabo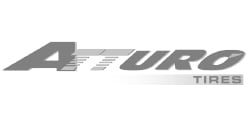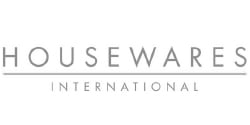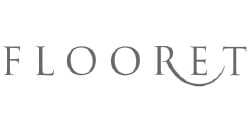 "Shippabo got me space when my shipping contracts with the carriers refused to give me the space"
Ken Eschmann | Golf Gifts and Gallery
"Better and quicker supply chain visibility led us to save 10-15% in ocean cost and reduced the number of hours to send emails from four to two hours a day."
Kevin Boeck | Value Vinyls
"Shippabo saved me $500K (dollar value) in ocean shipping through their contracts during the 2020 shipping market rate soar."
Connie | JR286
you may also be interested in:
Resources for Freight Shipping Services