⭐⭐⭐⭐⭐
"Shippabo got me space when my shipping contracts with the carriers refused to give me the space."
Ken Eschmann | Golf Gifts and Gallery
"The first thing I noticed from using Shippabo's platform was that it made connecting with our factories easier."
Connie Tang | JR286
"Better and quicker supply chain visibility led us to save 10-15% in ocean cost and reduced the number of hours to send emails from four to two hours a day."
Kevin Boeck | Value Vinyls
See features from our machine-learning platform, including:
Automated email notifications
Custom views tailored for each user type
Real-time visibility on shipments down to the product SKU
Centralized communication across the supply chain network
Scheduled and customizable shipment reports
You will receive the video link via email and gain immediate access to our platform demo. A Shippabo supply chain expert will reach out to answer any questions specific to your business needs.
We look forward to helping you optimize your logistics and shipping operations.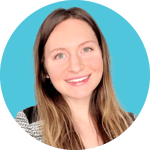 Bonita Fowlersmith
Onboarding Specialist, Shippabo
Would you like to schedule a demo now?
200+ Customers rely on Shippabo